If your trade business is an employer of staff, then Superannuation is one of your legal obligations.
Employee super can be paid monthly or quarterly. If not paid, you can be subject to some very unpleasant fines from the Australian Taxations Office. Tradie Bookkeeping Specialists can assist you with your compliance requirements. Let our expertise work for you.
Basically superannuation is the arrangement for people to accrue funds that will, in the event of their retirement, replace their income. Standardised superannuation contributions are compulsory for employers and are paid on top of an employee's salary or wage. It is very important, when budgeting for employees and job costings to remember to factor the cost of superannuation into your budget.
At this point in time, super guarantee rate to be met by you, the employer, is 9.5%. This is paid once an employee earns $450.00 or more, before tax, in a month. If an employee is under 18 but works more than 30 hours a week, they must be paid superannuation. The superannuation obligation is expected to increase each year and will hit 12% by the year 2019. It is important to keep abreast of these future changes and arrange your budgets accordingly.
Some points to remember:
Some awards, enterprise agreements and other registered workplace agreements may have extra terms and conditions about their superannuation.
Superannuation is paid against ordinary hours only.
You don't have to pay the Super Guarantee for your employee's earnings above a certain limit, which is called the maximum contribution base, but it doesn't necessarily apply to the contributions you pay under an award.
Don't let ignorance and lack of knowledge cost you money. If an employee has been underpaid, you are liable to back-pay, even if that person left your employment years ago.
Contractor employees' superannuation is calculated on the labour component of the contract. Did you know that if you are simply adding 9.5% on top of their wages, this is not accepted as a super contribution and you may be liable to pay again. Tradie Bookkeeping Specialists are local, right here on the Sunshine Coast.
Call us now and let our knowledge work for you!
OUR TRADIE BOOKKEEPING SERVICES: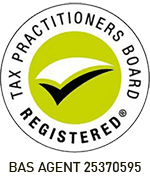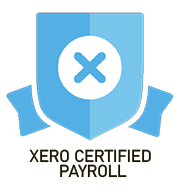 Superannuation