Tradie Bookkeeping Specialists will work hands on with you, both in the office and on the field if necessary. Because we understand the Trade Industry inside out, our knowledge is invaluable when it comes to bookkeeping practice and setup specific to your trade.
Not only can we advise you, we can work with you every step of the way. The added advantage you receive when you work with Tradie Bookkeeping Specialists is that we are a registered BAS agent and knowledgeable in the accounting practices.
This means that not only can we take the pressure off you by streamlining your bookkeeping, reporting and cash flow, we can also liaise with your chosen accountant with complete professionalism.
The great thing is that with us to maintain your accounting and payroll system, your accountant will have less pre checking and auditing to do which will help to reduce your costs overall. ATO compliance has never been easier than when you utilise the skills of Tradie Bookkeeping Specialists.
The size and needs of your business are all relevant to your specific needs. Most bookkeepers can take care of your general ledgers, payroll, customer invoices and tax reports.
With our added skills and experience Tradie Bookkeeping Services are able to offer far greater depth and meet all your reporting requirements from profit and loss, receivables, balance sheets, superannuation, PAYG, employee record keeping as well as meet your compliance responsibilities such as GST, BAS, payroll tax, Work Cover and PAYG instalments. As a BAS agent we are also in a unique position to offer even more services to you than regular bookkeepers.
Accounting is the process of identifying, measuring and communicating economic information to allow informed judgements and decisions. Therefore we are also able to help you assess your financial performance, your short term liquidity, your long and short term financial stability, head towards your financial goals and meet your regulatory compliance.
Tradie Bookkeeping Specialists are a unique blend of both bookkeeping and accounting services with intent focus on the Trade Services. We will work with you and liaise with your accountant, thereby leaving you free to get on with the job at hand: growing your business. We will balance your books whilst you balance your lifestyle!
OUR TRADIE BOOKKEEPING SERVICES: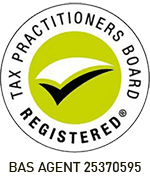 Liaising with your Tax Accountant