Tradie Bookkeeping Specialists love to keep at the forefront of accounting software and technology and we find Xero accounting software (with all of it's features and plugins) is absolutely fantastic for business owners!
We're excited to tell you we are now creating customised XERO templates designed specifically around your business from how it looks to how it functions!
We're certified Xero Software consultants and we're here to help!

We customise the following in Xero Templates:
Invoices
Quotes
Statements
Credit Notes
Purchase Orders
Relevant Xero merge fields
Text alignment
Text formatting
Text colour
Custom Headers and Footers
'Payment Advice' if client pays by cheque
Term & Conditions
Tables
Hard coded text
Our Xero Template Design Process:
Step 01.
Create your dream document layout and supply us a personalised design brief or alternately tell us on email or over the phone and we can draft one for you. Once this is finalised you will receive a quote.
Step 02.
Once the final draft is completed and you are happy – you will be invoiced and will pay upfront.
Step 03.
We take the design brief and implement it into Xero Accounting Software with all the bells and whistles suggested.
Step 04.
We run vigorous tests across your template and hone it to satisfaction.
Step 05.
You will then be sent a copy of the new template design in PDF format that is merged with the Demo company's test data and your Xero docx template for your own testing.
Step 06.
You will investigate the document and review thoroughly. If you have any changes you can email us and we will amend the form.
Step 07.
You will be sent another copy of the template (in PDF Formate) that is merged with test data from the Demo company + your Xero docx template for more testing.
Step 08.
Receive finalised template. Happy days!
Assistance Uploading your Template:
We'd be happy to help and if you require this service it will be quoted upon your request.
Additional Amendments:
If you're not 100% happy with your document we can edit it for you, however a fee may be charged for any additional design or layout amendments.
OUR TRADIE BOOKKEEPING SERVICES: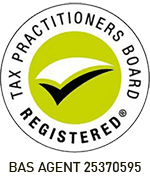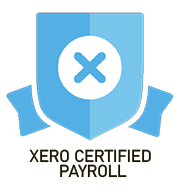 Custom designed XERO Software templates